Bourque Renovations - Designs to Inspire
An inspired design never begins with a complicated process, just an understanding of your vision.  
Regardless of scope, our designers will guide you through the entire design and renovation process.   We believe in designs with purpose that are equally stunning and practical and where every element is considered to meet your specific needs.
From simple to intricate designs, the entire process is meticulously planned and managed, from floor to ceilings as well as cabinetry to countertops.  You can rest assured knowing your home will be treated with the utmost care and attention to detail and that Bourque Renovations will deliver an outcome that will exceed expectations.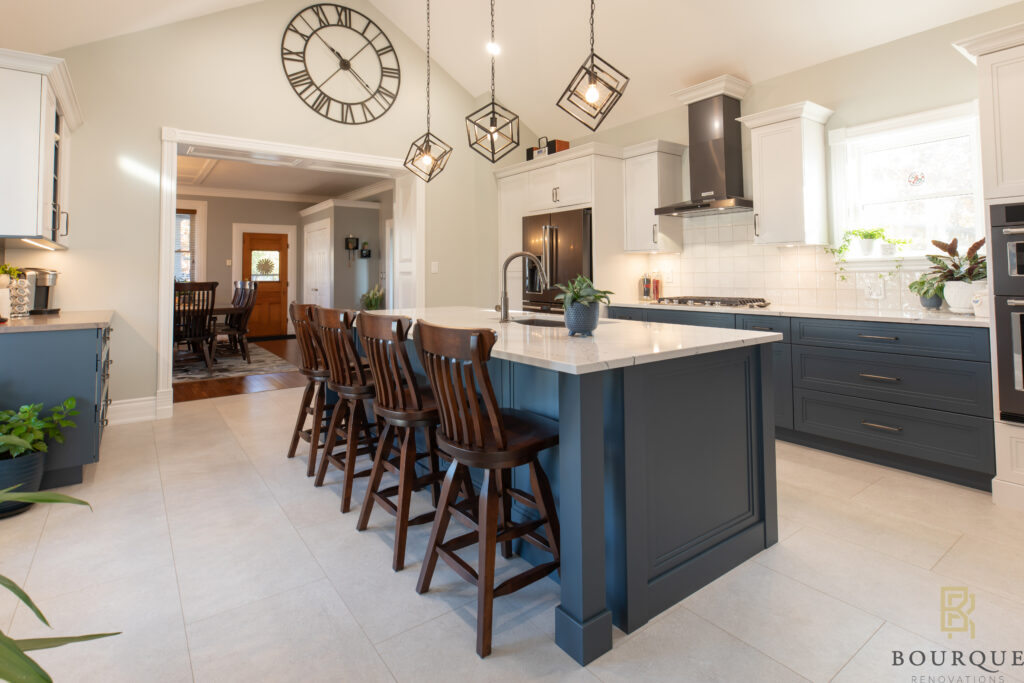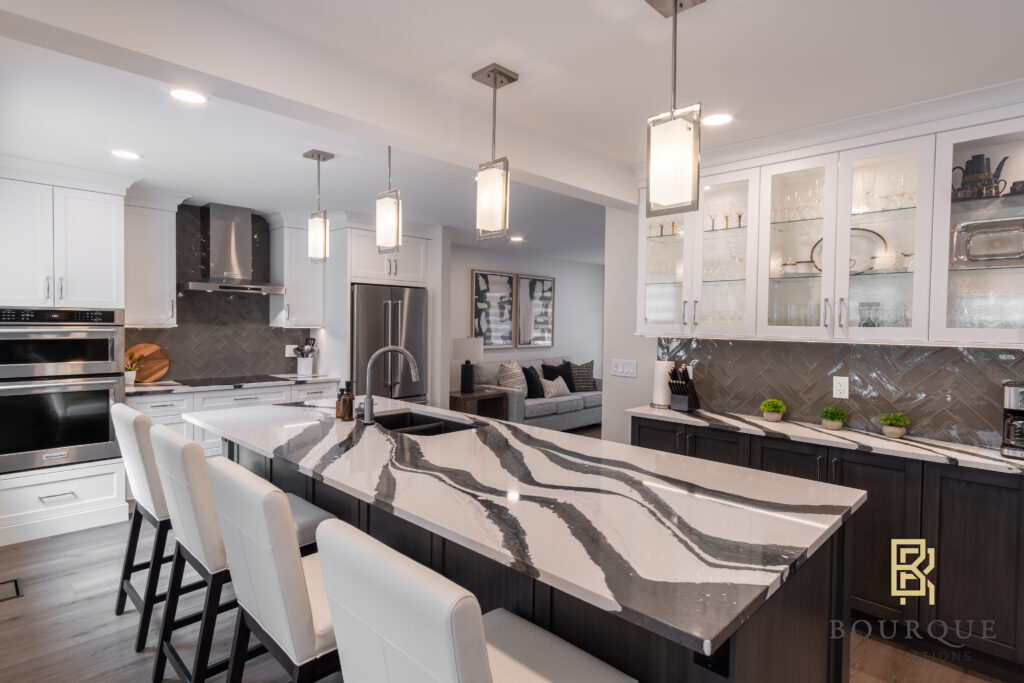 Complete home renovations
A complete renovation lets you create a home that is tailored towards your lifestyle.  Working hand in hand with your input, we will create a design that turns your imagination into a reality.
At Bourque, we understand that a home renovation is a significant financial and emotional investment and not to be taken for granted.  As such, every detail will be carefully thought out and each choice will be made in line with your overall vision.
Care is taken in every aspect of the project. Not only will you love the final results, you will also develop trust in our integrity and commitment to be with you in every step of the process.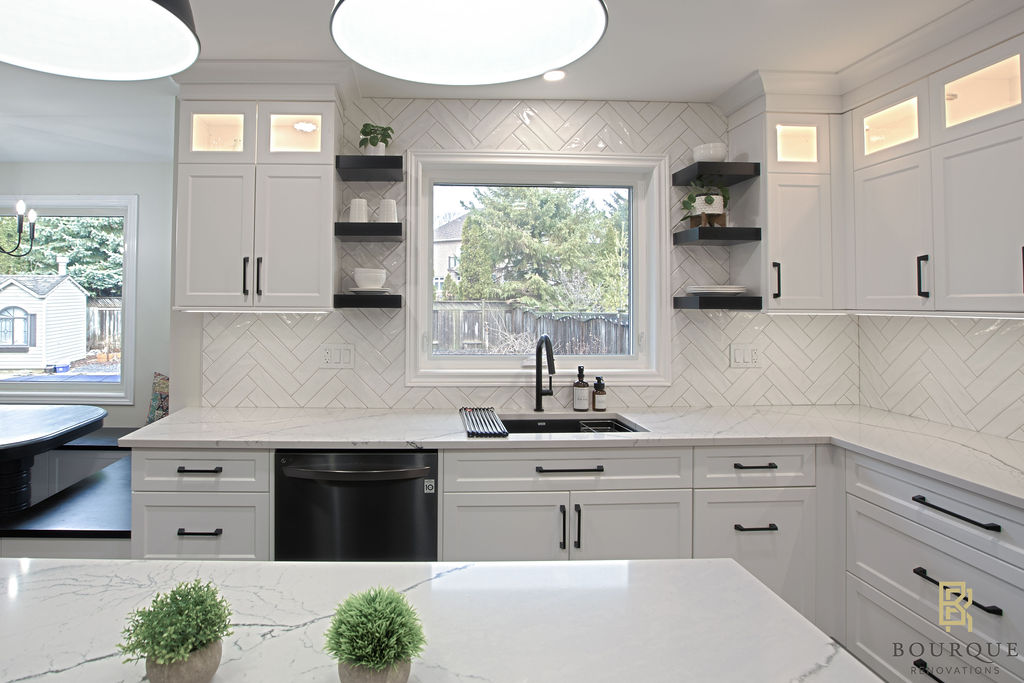 beautifully practical kitchens
A beautiful kitchen begins with a great plan and effective design. The simple details, designed around the way you cook and how you envision your space, make the kitchen the heart of the home.
Floor plans, cabinetry, style and aesthetics are all incorporated into your design process.  Our design team is dedicated to creating a unique kitchen tailored to your needs in an effort to provide a space truly like no other.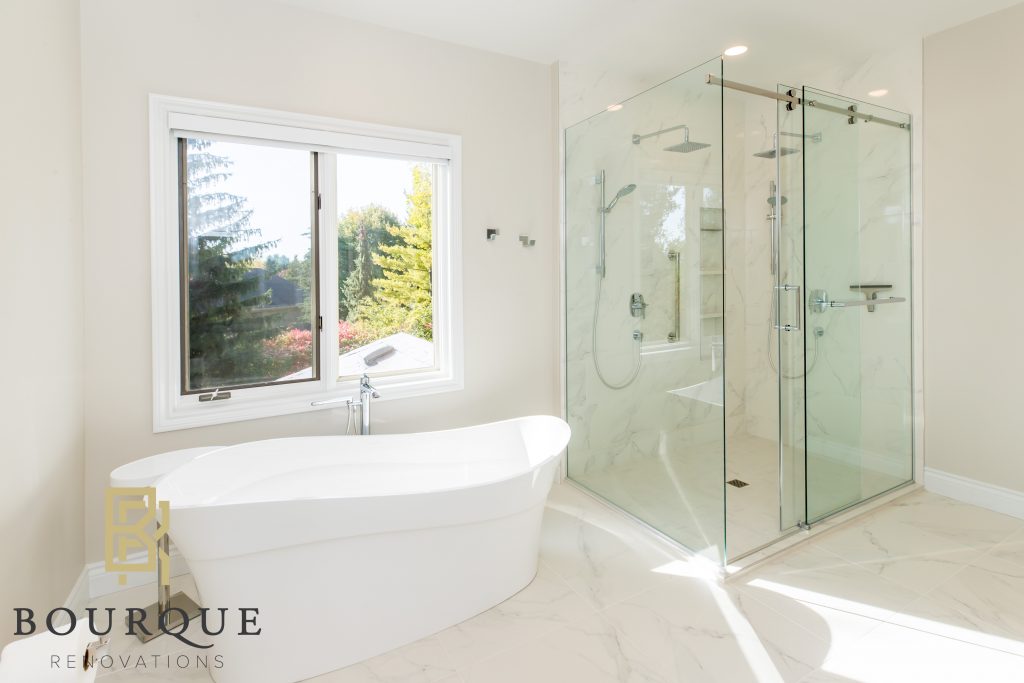 Whether it is a shared family bathroom, ensuite or powder room designed with guests in mind, our bathrooms are a precise blend of form and function.  
Bathroom design starts with a thorough understanding of how and by whom the space will be used. With so many elements and considerations – from flooring and walls, cabinetry and countertops, tubs and showers – there is no limit to the amount of options available and as such you can be confident that each space will be unique and a pleasure to use.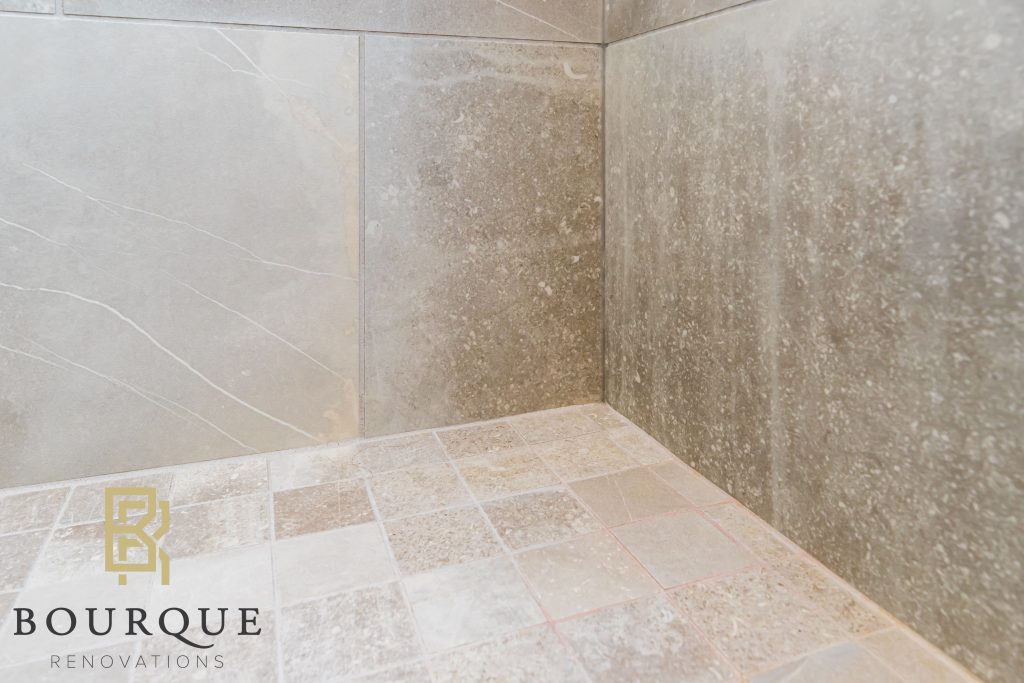 Flooring and walls are perhaps the most personal choices and preferences tend to vary.  They affect not only the look of your room, but also its feel and atmosphere.  Flooring is the only part of a room we are in physical contact with and this tactile contact creates an impression of its own.  
Choosing the design and material for floors and walls is about more than just the look, and we will help you to consider all the options from both a practical and design point of view.  This is a big decision, and by planning ahead and asking all the right questions, we will ensure that you make the perfect choice.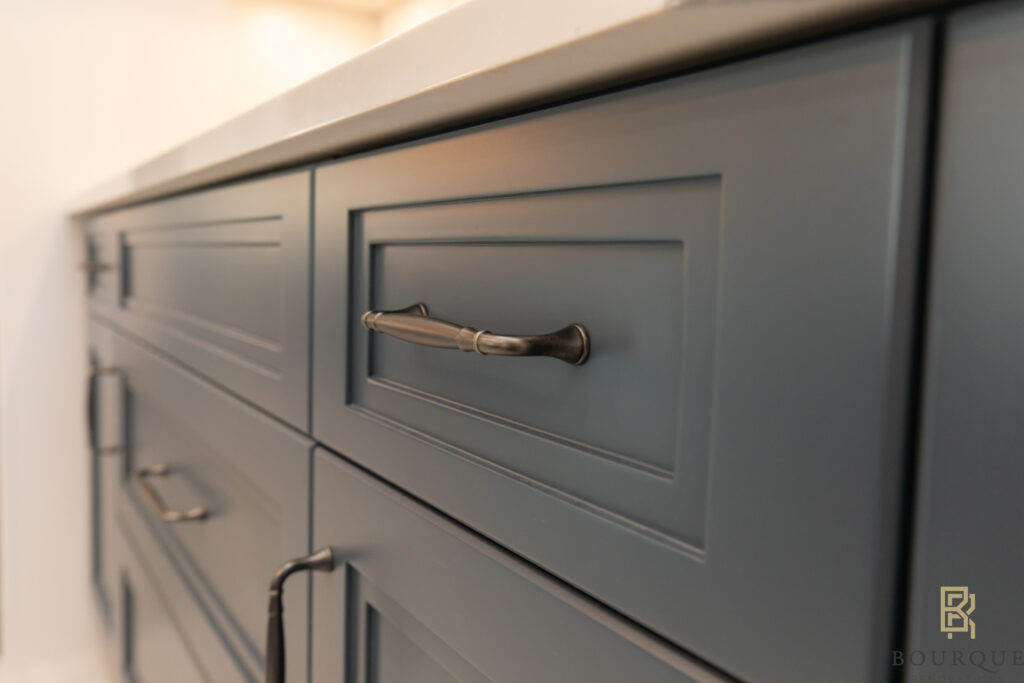 Cabinets are critical to the look and feel of your room and choosing the right cabinets starts with understanding your needs. Taking the time and having the right guidance to fully realize how you envision the space – and equally important, how you will use it – is critical.
Cabinet style and design can make or break a room, together we will create something that will not only realize your vision for the space, but will also guarantee its best practical use. With near endless options available to you, no longer are cabinets a sacrifice of form over function.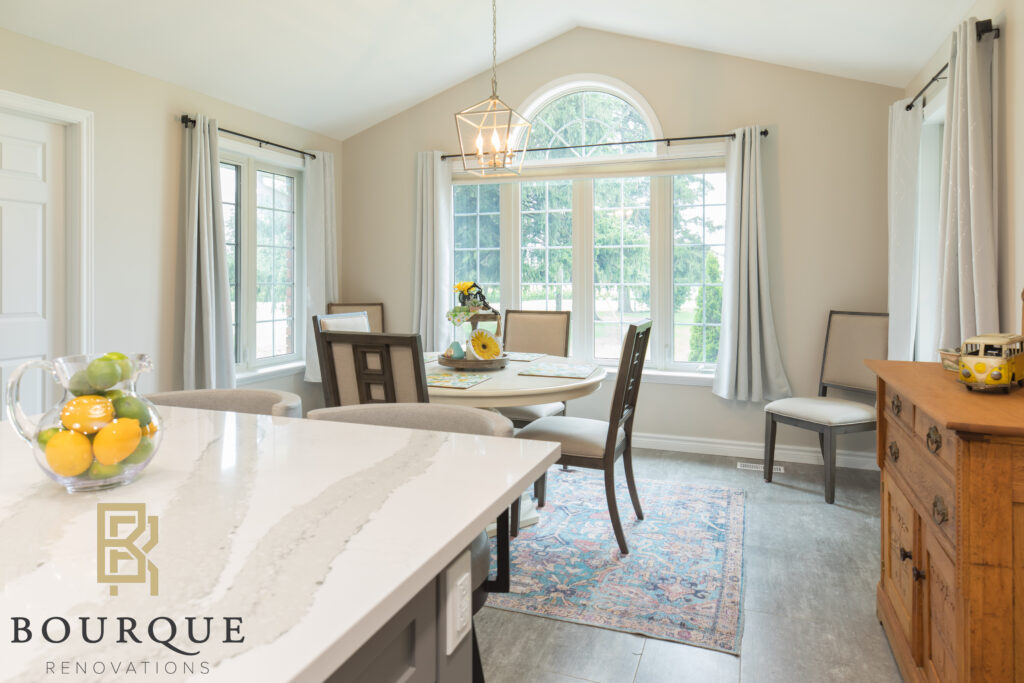 Whether you want to remodel your bathroom or build your dream home, you can trust our highly skilled team to complete any project, on time, on budget and with superb quality and workmanship. We take great pride in what we do and are confident that it shows in every project we work on.
Our level of client service and the quality of our work are the standards against which we judge ourselves.  The entire process of design and renovation is meticulously planned around you, the client. We believe in providing an unparalleled level of service and we continually challenge ourselves in order to keep improving.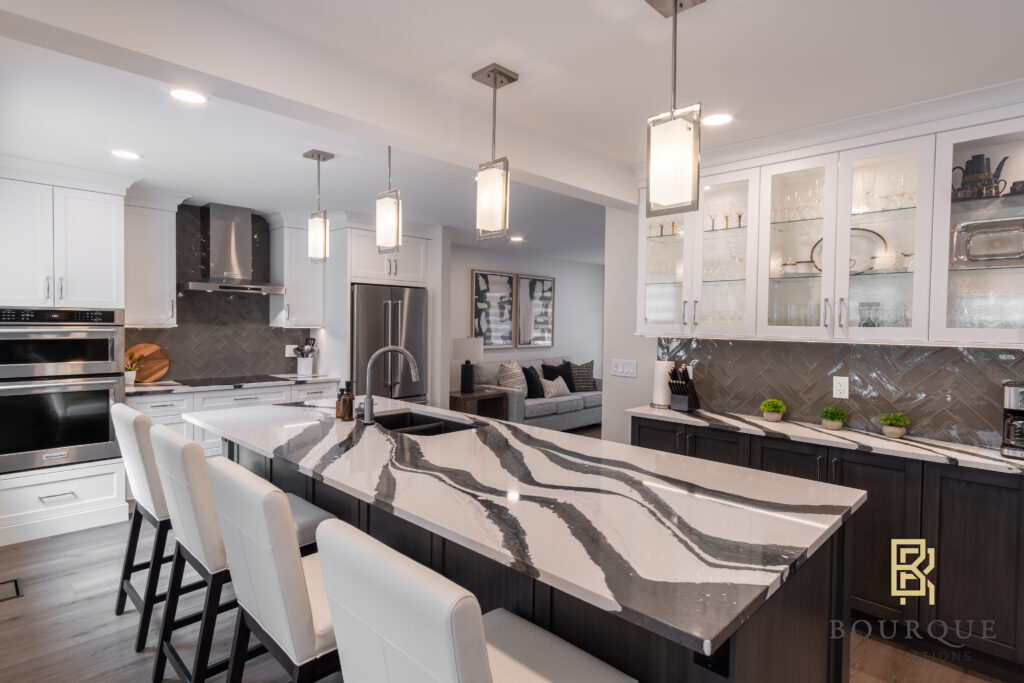 How you live, use and enjoy your room is the heart of interior design. Our aim is to enhance your space by focusing on the aesthetic and functionality of each room and imagination is the only limiting factor in what we can create together.
You will be guided through the entire process, from initial design and layout, to the selection of materials and colour palette that will become the personality of your home. We use the latest in digital imaging technology to show you exactly what your final design will look like prior to beginning any work.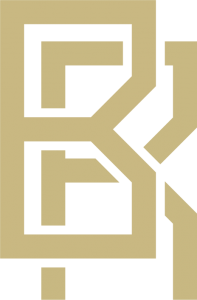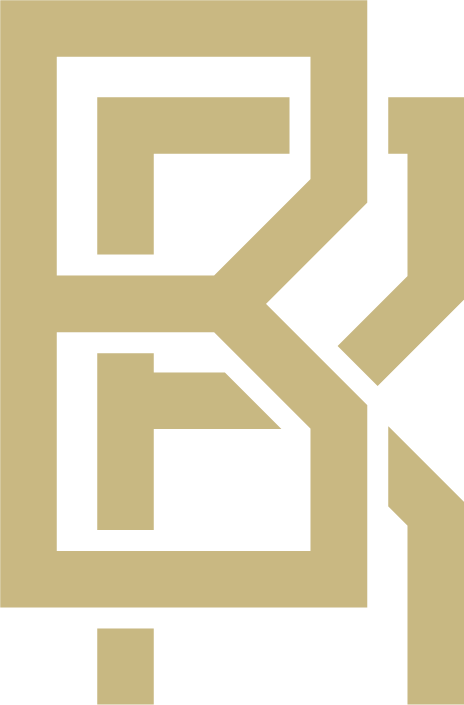 Ready to talk about your renovation?