Frequently asked questions
The further into the project we go, the more questions you will have and the more specific they become. We ensure that at any given time you have all the necessary information and we make ourselves readily available to answer questions as they arise. In the beginning, there are some questions that are common to most projects, here are a few examples to help you get started
"Are you licensed and insured?"
We are fully licensed and insured and are compliant to both the letter and the spirit of all government regulations covering our field. In addition, we ensure that our staff have completed all necessary safety training requirements
"Do I have to pay you to come to my home to see assess what we need?"
All visits to your home during the design stages are complimentary
"How much does a new Kitchen cost?"
It depends entirely on your design. The most important factors tend to be layout, cabinetry and appliances. The more customized these options are, the more expensive they become.
"When can you start?"
As much as we can, we try to work around your schedule. The more notice you can give us the better!
"How long will it take?"
As with cost, how long a kitchen takes to renovate is entirely dependent on the amount of work required. As the design plans develop, so too does the potential timeline. We try to complete the work as fast as possible to minimize the impact on your lives, but we wont rush as we place more emphasis on quality than we do speed
"Can you build decks?"
We can build decks, either timber framed or using some of the newer, more exotic materials available today. We can also add to your decking with gazebos and custom dining/sun lounging areas built specifically for your garden or patio
"I've seen a kitchen design I love, can you copy it?"
We can design and build your dream kitchen, no matter what you have in mind.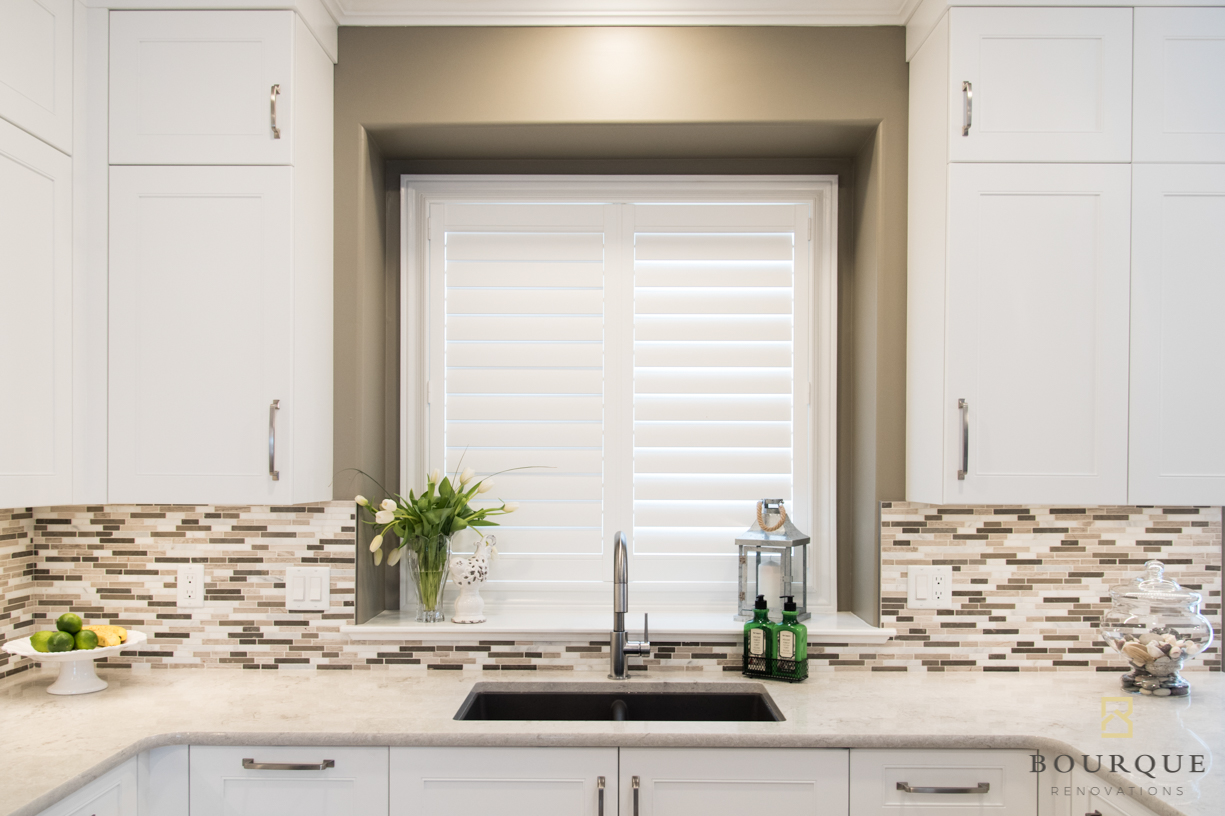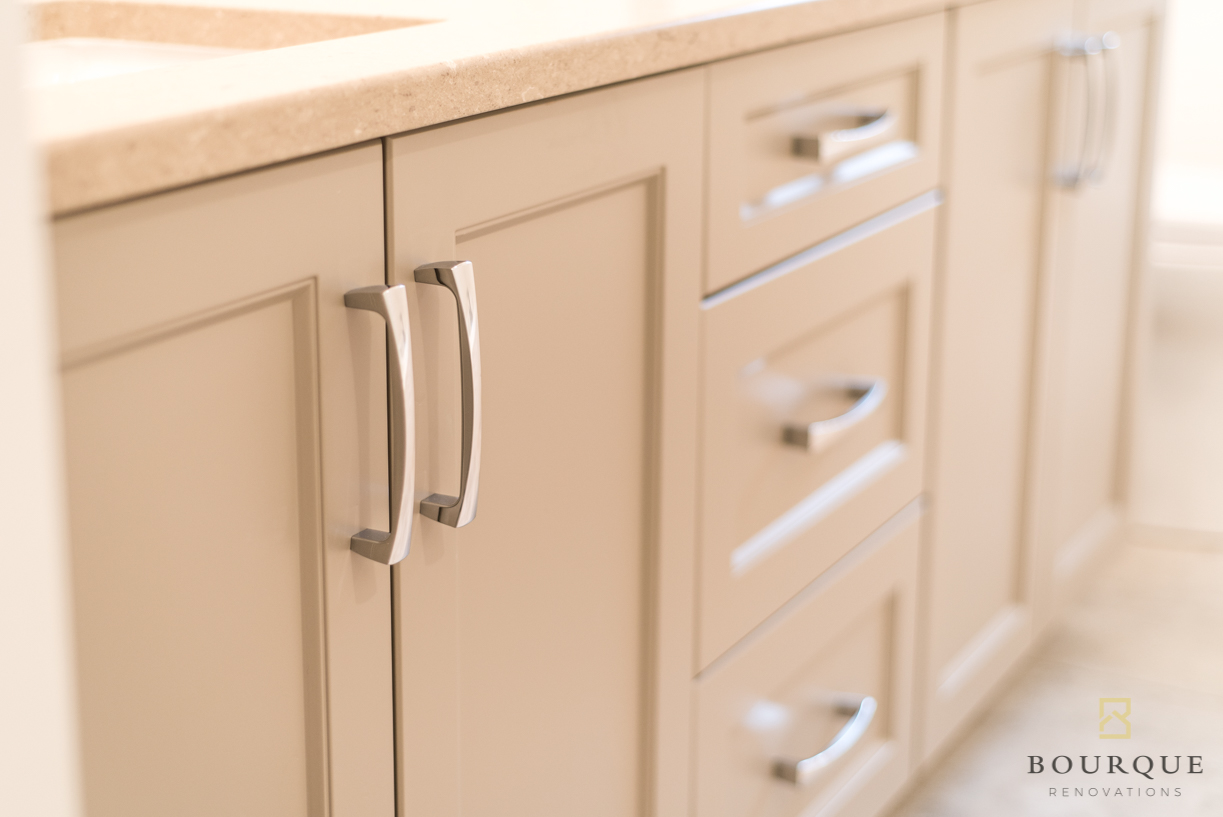 "Do you make your own cabinets?"
When it comes to cabinetry, our options are nearly endless. Not only can we make our own cabinets, we also have exclusive contracts with some of the best local and national cabinet manufacturers.  We have every conceivable option from fully custom cabinets made by us, to semi-custom and stock cabinets. We are confident that we will find the perfect cabinets for you
"What details will you give me to help me decide if I want to go ahead, and how much will it cost?"
Everything you need to make an informed and educated decision will be provided for you. Detailed plans and complete estimates will be drawn up for all the work prior to you making a decision. There is no charge or expense for any of the initial designs, and unlike most companies, there is no initial fee that is credited to the cost of your renovation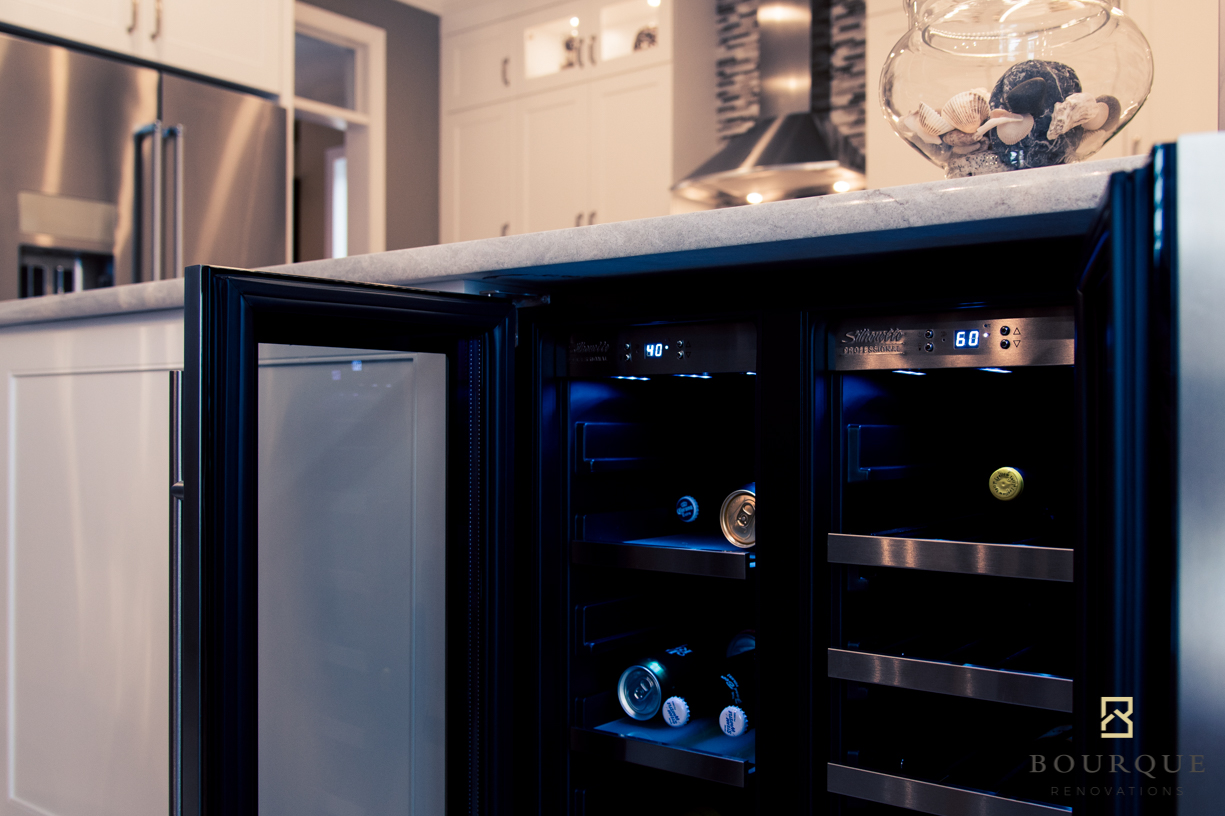 "Another company started the project, can you finish it?"
Yes. Whatever the reason you decided to change renovators, we can certainly help you complete your project.
"Can you renovate my whole home?"
Yes. From start to finish, we can renovate and transform your entire home. Today we are seeing a significant increase in complete home renovations as more people are choosing to create their dream home, rather than waiting to find it
"Can you manage the entire project while I'm on vacation?"
Yes. We can manage the entire project with or without you present and can work with whatever level of involvement you wish. For smaller projects we can certainly take care of everything while you are away
"Can you make furniture?"
Yes. We have our own design and work shop where our experienced carpenters and cabinet makers can create that perfect piece of furniture
"Do you guarantee your work?"
Yes. We stand behind our work 100%. Not only do we ensure the highest possible standards, but we back them up with equally high levels of support
"I want to keep the layout and cabinets, can you just replace the doors and countertops?"
Yes. Resurfacing cabinets and changing countertops is an effective way to facelift your kitchen and one of our interior designers would be happy to take you through the various options
Ready to talk about your renovation?
At Bourque Renovations, we believe that everyone is entitled to make an informed and educated decision in a no-pressure, no-obligation environment.