cabinet design - the basics
In any renovation involving cabinetry, its design will likely dominate much of our discussions. With so many options available this is often the most creative part of the design process.
Here are some of the initial considerations for cabinet design: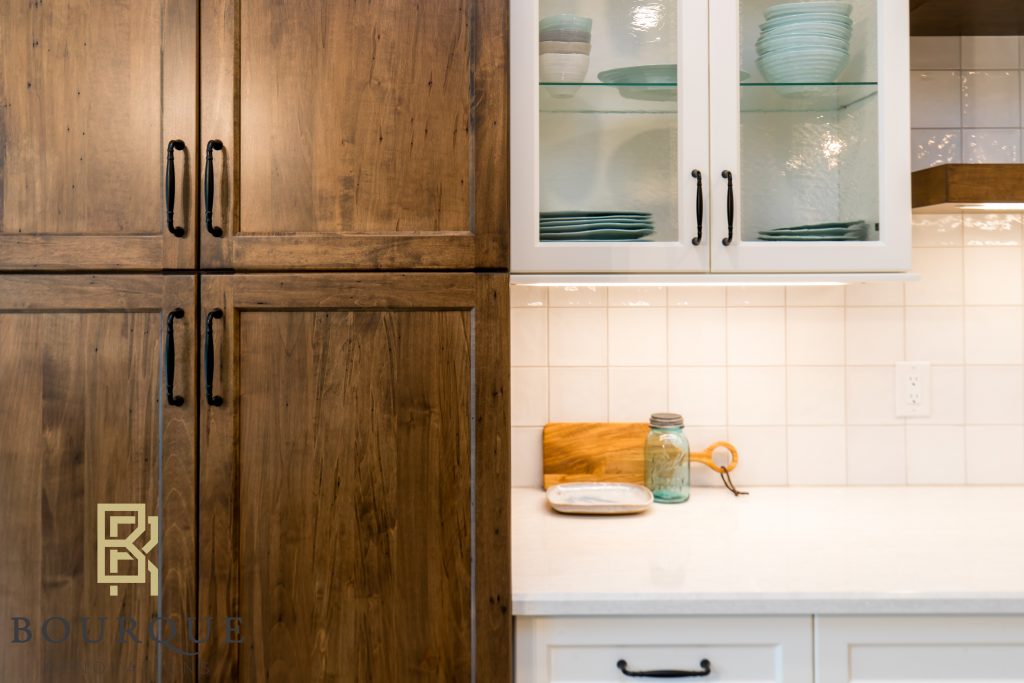 Whatever your preference, whatever style you decide, there are materials available to best realize your design.
Wood remains as popular choice as ever, simply due to its versatility and abundance of types. Thermofoil and laminate also come in an extensive variety and offer a huge selection of shape and style, especially when designing a space of non-standard size.
Like every choice, we will help you choose the colour and finish that best reflects your personal style and compliments the other colors and materials in the room such as the floors and countertops.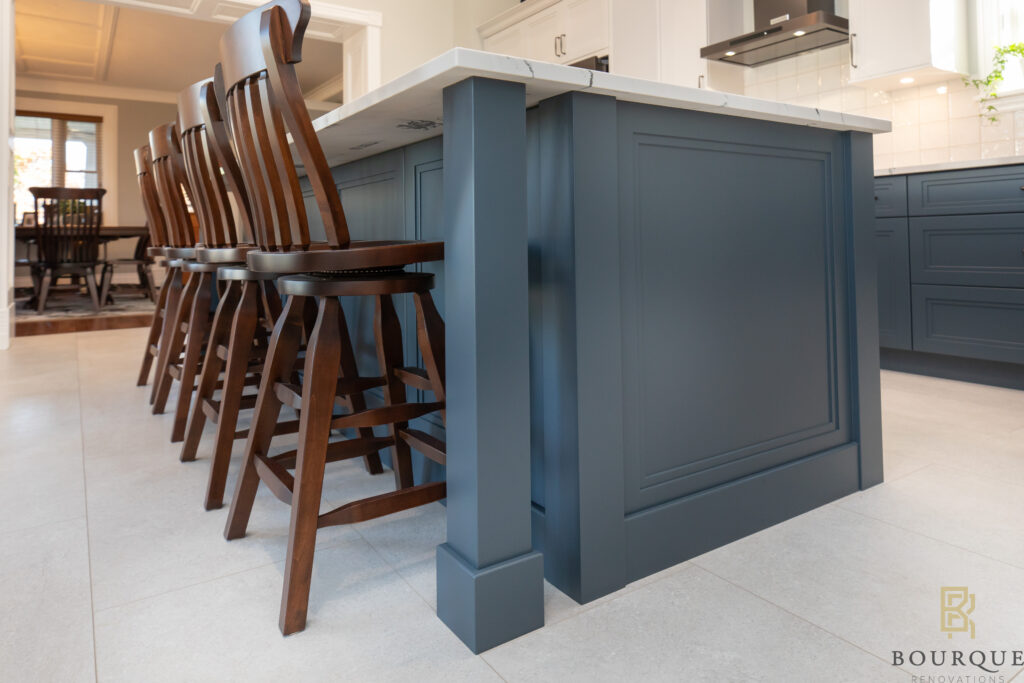 Similar to the choice of material, the finish of the cabinets is an opportunity to either make an impact or to blend them in with the room.  This is also the chance to mix design styles, for example, modern cabinets with a professionally glazed and distressed finish can create an intentionally aged effect.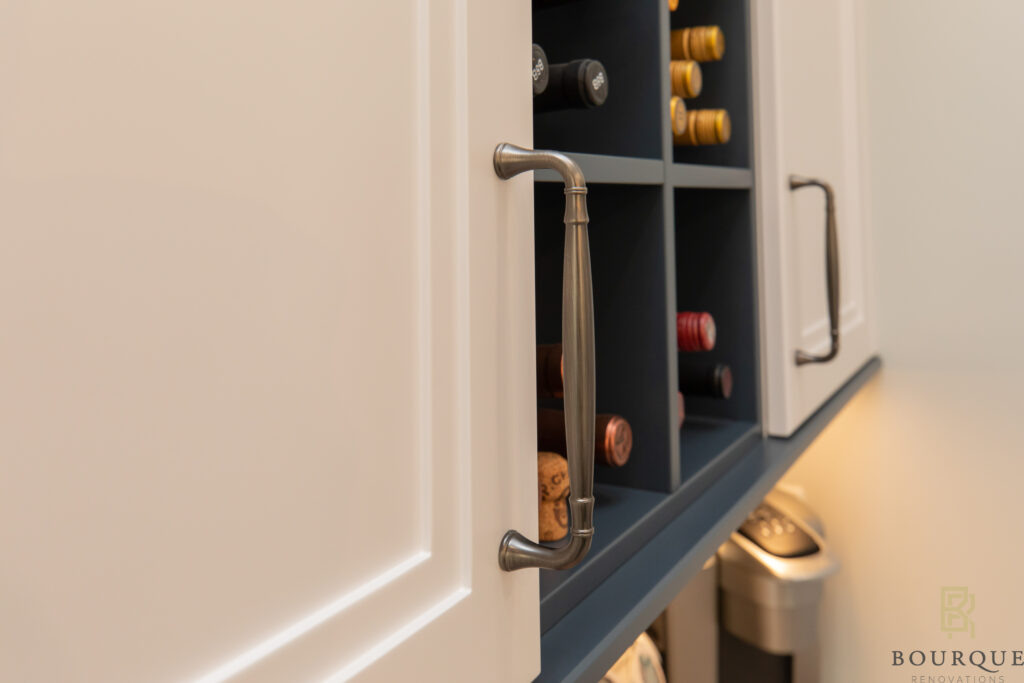 Hardware provides the finishing touch. This is your opportunity to really personalize the space. You can be trendy and creative, really express yourself, or choose options that align with the overall style and add that touch of class.
Take the chance and be extravagant, but remember, all hardware has a practical use and these are the elements that will be handled and bear the opening and closing forces day in day out. Soft close hinges have become a staple, or for those with young families, safety latches can be built in so to not spoil the overall use and aesthetic of the final design.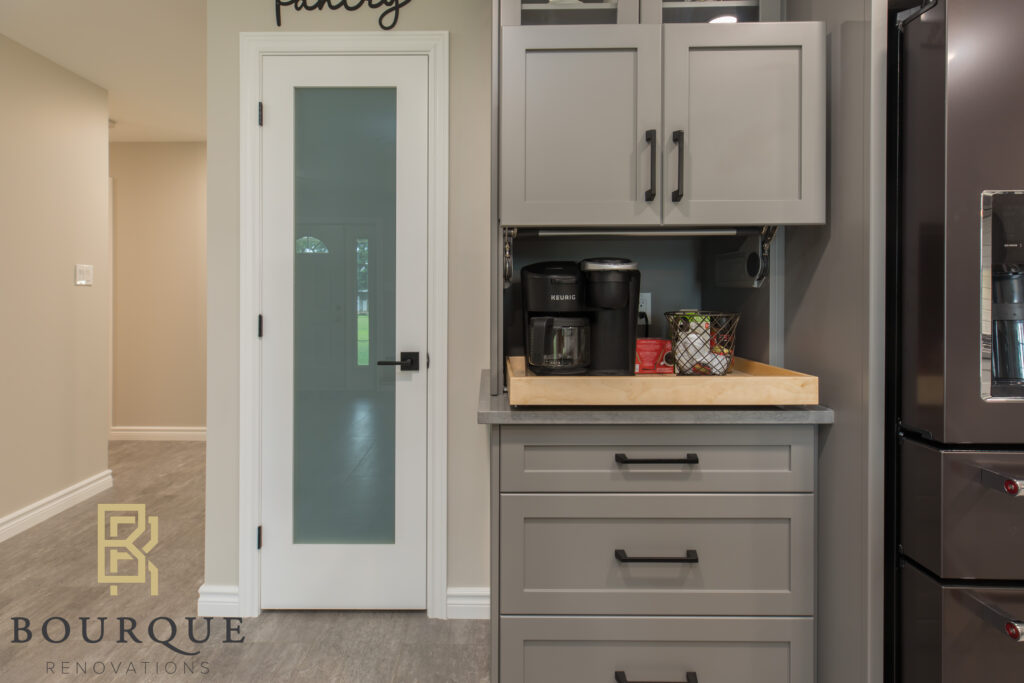 Lack of storage options is a frequent complaint and often something that takes a backseat to design, however, we make sure practicality is not lost and will present options to help you use your space to its full potential.
To organize a kitchen we consider everything including dividers, racks and pull out storage options that can help even the most disorganized of spaces.
If storage options are an issue, more drawers and better designed cabinets can be considered. Today, the choices available are ever changing and our goal is to provide style and function and present options which will suit your needs.
In all cases we map out where everything will go in your finished kitchen so that we can ensure you've got enough storage and that it caters for your exact needs.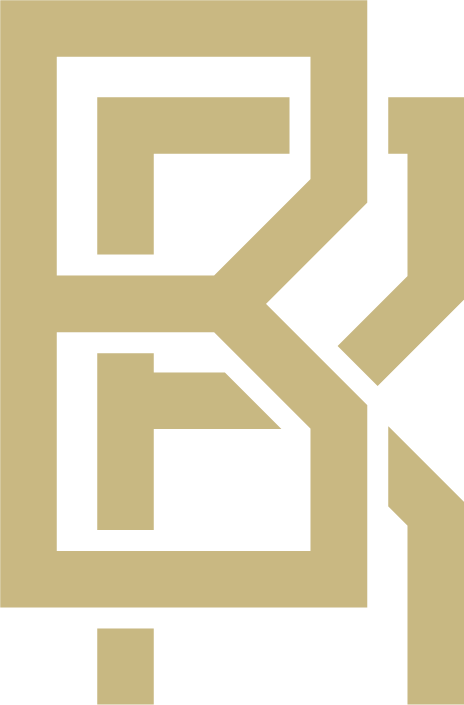 Ready to talk about your renovation?
At Bourque Renovations, we believe that everyone is entitled to make an informed and educated decision in a no-pressure, no-obligation environment.